Internship and Graduation Project Market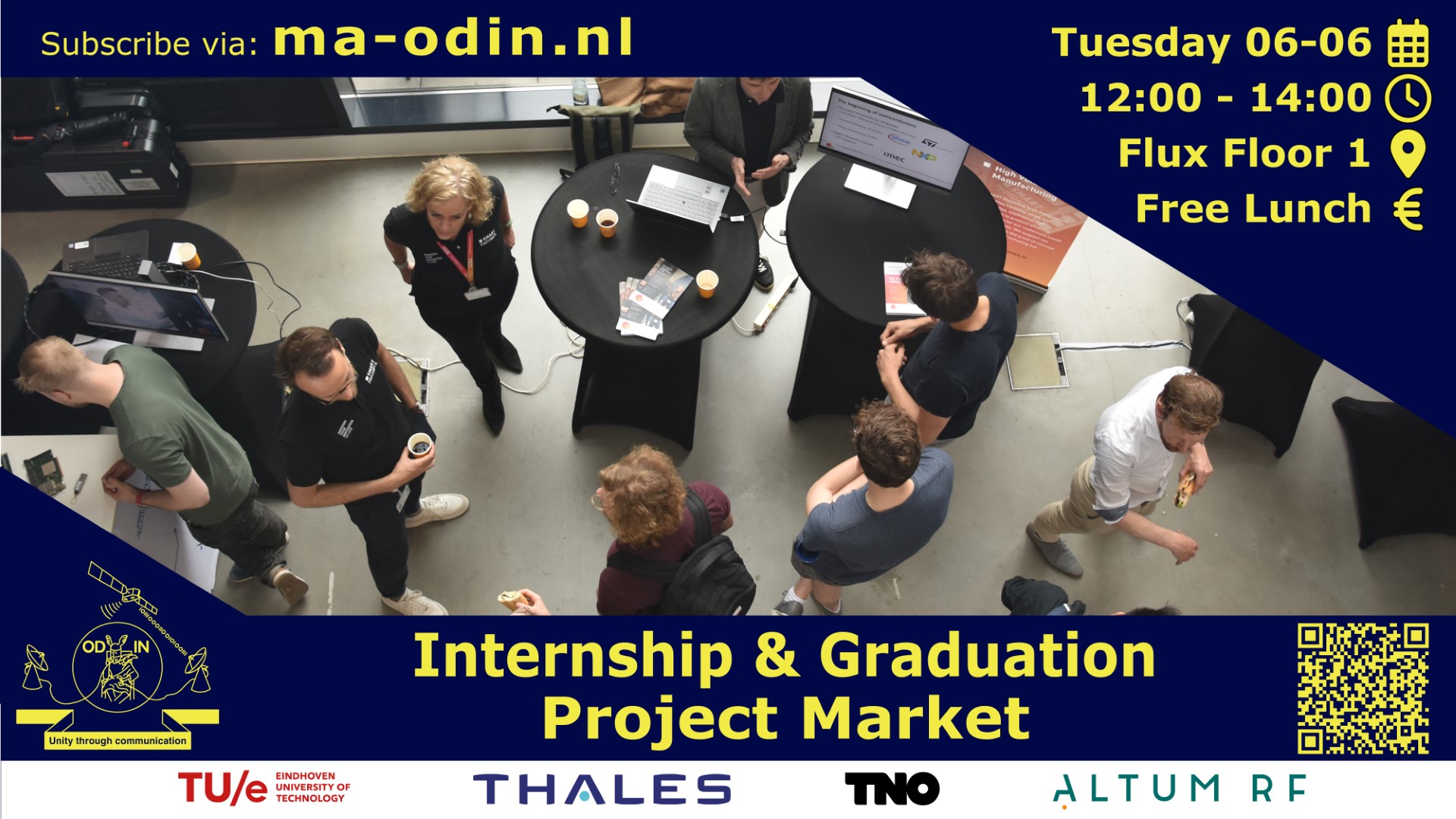 Whether you are looking for an internship or graduation project in the Communication domain of Electrical Engineering, or just wondering what possibilities you have within this domain, this market is something for you!
We present you multiple projects in this field from both companies and the capacity groups EM, IC, SPS, ECO and PhI. They provide information about possible projects and what to look for in your search. This will also help you broaden your network within the department to make it easier to find the best suitable projects. Additionally, we will provide you with information on the basic things to keep in mind when going on an internship (abroad)!
All this will be combined into a market on the first floor of Flux. If you subscribe before the 5th of June, 10:00, we will even be able to provide you with some delicious and free lunch!